What is Torque Vectoring?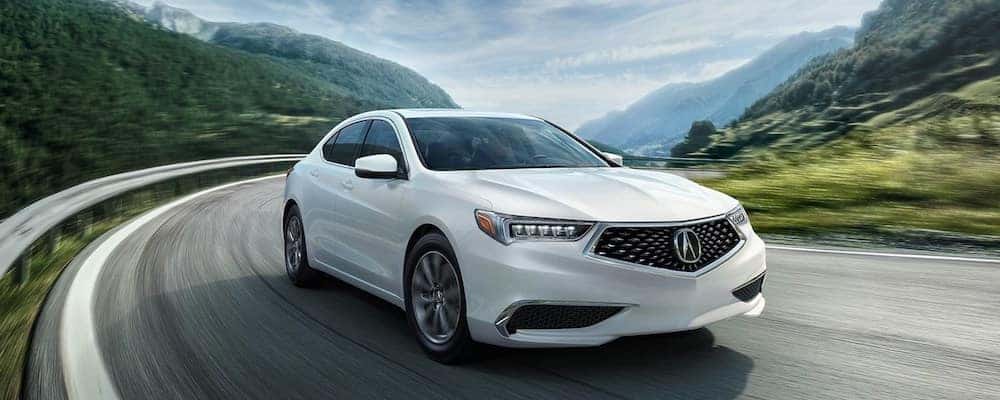 Torque vectoring is an innovative technology that significantly enhances traction, handling, and overall performance for AWD Acura vehicles. Learn more below, then experience how torque vectoring improves performance by test driving a new Acura model equipped with an all-wheel drive system at Acura of Avon near West Hartford.
How Does Torque Vectoring Work?
Torque vectoring system is a major part of Acura's signature Super Handling All-Wheel Drive™ (SH-AWD®) system, which is available on models like the Acura MDX and RDX SUVs, and the Acura TLX and RLX sedans. It was first introduced in 2004, and Acura engineers have been steadily refining it ever since. This technology relies on a series of sophisticated sensors that monitor the following variables at all times:
Vehicle speed
Wheel speed
Steering angle
Yaw rate
Lateral G forces
If the sensors detect that any of the wheels are slipping, torque is automatically applied to the front and rear wheels that need it most, and the electronically controlled power distribution works to regain stability control or prevent dangerous loss of traction on Manchester roads.
Why is Torque Vectoring Useful?
Even though this technology was adapted from racing vehicles, Hartford drivers will find that it has a number of real-world applications. Drivers that have a vehicle with torque vectoring equipped like the latest Acura can expect to enjoy the following advantages:
Better fuel-efficiency when cruising compared to other AWD vehicles
More athletic handling when performance is being pushed to the limits
Faster and more assertive acceleration
Greater traction and control when tackling inclement weather, rough surfaces, and winter driving conditions
In practice, torque vectoring automatically works to improve Acura performance and make driving safer. Other vehicles with AWD offer similar advantages, but thanks to the sophistication of the SH-AWD® torque vectoring used by Acura, driving is even more exciting.
Experience Torque Vectoring in Canton, CT
Torque vectoring is just one of the benefits that drivers can take advantage of on vehicles like the Acura MDX and  TLX. Compare the Acura MDX vs. Honda Pilot learn more about your SUV options, and be sure to new vehicle offers available at Acura of Avon near Berlin to get a great deal on your next AWD-equipped model! You can even learn about dashboard warning lights. 
Learn More at Acura of Avon
If you're looking for a dependable SUV that can take on any job around Hartford and West Hartford then you owe it to yourself to check out the 2020 Acura MDX towing capacity. This popular Acura model comes equipped with plenty of power to help you on the job site or carry your boat or trailer…

The 2020 Acura RDX towing capacity reaches a maximum of 1,500 pounds. As a midsize crossover, the 2020 Acura RDX towing capacity is among the most impressive on the market. Along with this outstanding RDX capacity strength, West Hartford and Hartford drivers can leverage the drivetrain that suits them with AWD and FWD options. Learn more…

When taking out a loan, you're going to be charged interest, so it's important to know how to calculate interest rate on a car loan. How much does this interest impact your monthly payments and the total amount owed in the end? Learn how to find out interest rate on cars and more at Acura of Avon….