What is Acura SH-AWD®?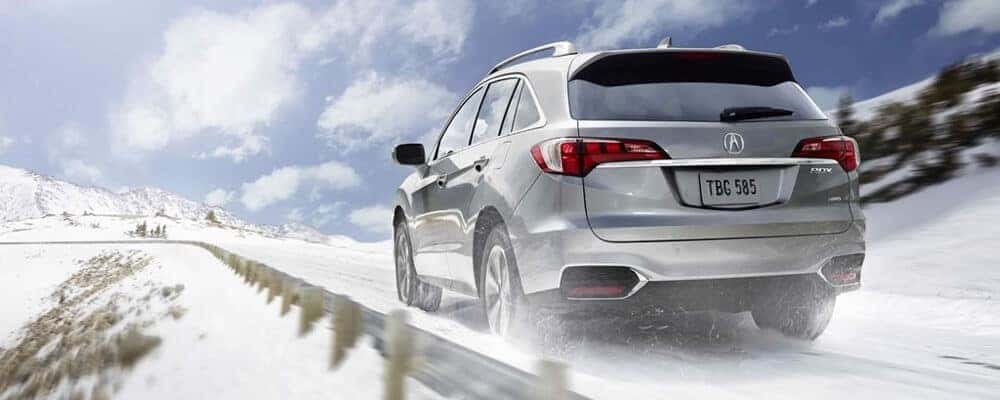 Acura Super Handling All-Wheel Drive is an AWD system to help drivers accommodate for inclement weather. We all know that Hartford weather can be brutal, so it's no surprise that all-wheel drive systems are so popular, especially the Acura SH-AWD system. So, how can the Acura-exclusive Super Handling All-Wheel Drive system improve your driving experience throughout the year?
What is Acura SH-AWD?
Acura SH-AWD is unique in its blend of versatility and performance. While other all-wheel drive systems focus on traction on wet and slick road conditions, Acura SH-AWD actually improves performance on both dry and wet surfaces around West Hartford, thanks to high-tech engineering that continually monitors the road ahead.
As you navigate the roads, your Acura automatically adjusts power output between the front and rear wheels. When the roads are clear, your Acura sends up to 90 percent of the power to the front wheels to boost fuel efficiency tremendously. During hard acceleration and cornering, the vehicle shifts power to the rear wheels to generate more traction. This allows drivers to experience the best of both worlds in one innovative vehicle.
Benefits of Acura Super Handling All-Wheel Drive
The Acura all-wheel drive system sets itself apart from the competition because of its adaptability. While some all-wheel drive systems drain your fuel tank and weigh down your vehicle, Acura SH-AWD is sophisticated in design and effective in results.
Acura All-Wheel Drive offers the efficiency of front-wheel drive with the enhanced traction of all-wheel drive with a completely seamless performance.
If your vehicle is stuck in mud or snow, your Acura SH-AWD system can adjust power output to regain balance in an instant.
Manchester-area drivers know that all-wheel drive is essential during the colder months, so Acura SH-AWD can help improve your vehicle's resale value down the line.
Experience Acura SH-AWD in Person
No matter how dreary the weather or how rough the road condition, the Acura SH-AWD system gives you the control that you need over your vehicle. But, you don't have to take our word for it. Take a test drive in a brand new Acura model at Acura of Avon to experience the incredible performance for yourself. Contact our Acura dealership team today for the details.