How to Take Care of a Luxury Car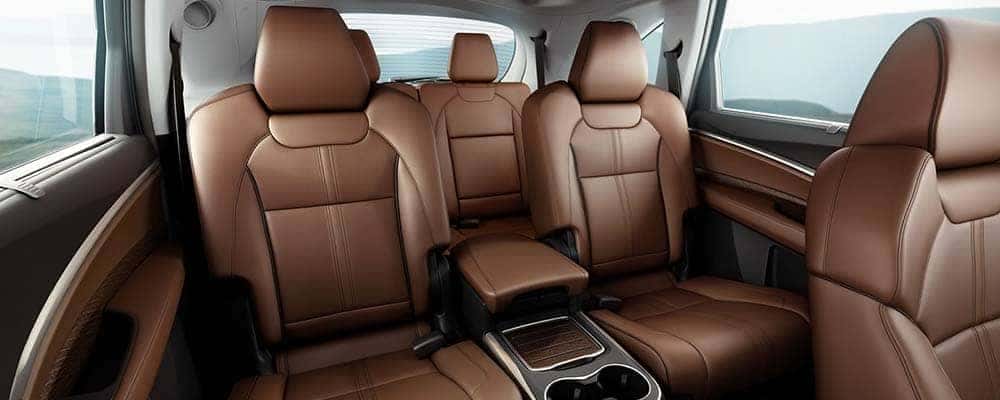 When you have a luxury vehicle like an Acura SUV or Acura sedan, you want to ensure you're taking good care of it with auto detailing. However, luxury vehicles are not maintained in the same way as other models, as the higher-quality materials and finishes need special attention. Follow our guide to luxury car care below, so you can fully show off your vehicle on Hartford roads.
Getting Started
If your luxury vehicle has leather upholstery like the Acura MDX interior does, you need to not only clean the leather but also condition it so it doesn't lose their pristine shine.
You'll also want to ensure you're using the right products on your trims, as opting for the wrong one can leave streaks or even damage the finish.
Finally, taking care of the outside is just as important, so be sure you are using a polish on your vehicle to keep it looking shiny and turning heads on your next Hartford day trip.
It's All in the Details
Properly maintaining a luxury vehicle like the Acura MDX or Acura TLX will ensure your luxury vehicle looks good as you cruise through Canton. With the right tips–like always using the right gas–you can allow your luxury SUV or luxury sedan to stand out from a crowd.
For the seats:
Be sure to vacuum the seats first and pick up any debris that may be on (or smashed into) the material.
Using a leather cleaner and microfiber cloth, do a surface clean of the area.
Using the same cleaner, scrub the seats with a bristle brush to help work out any other dirt and debris that may have gotten stuck.
Wipe the area again with a microfiber cloth to remove the loosened debris.
Apply a high-quality leather condition to your seats following the product's directions.
For the trim:
Vacuum the interior of your vehicle first to collect any dust and debris.
Using a product that's safe for your interior material, wipe down the trim using a microfiber cloth. If you aren't sure what product to use, consult your owner's manual or local dealer.
With a new microfiber cloth, wipe off/dry the area for a streak-free shine.
For the exterior:
Having the exterior of your vehicle cleaned will help it look new and slow down the wear and tear that a vehicle's exterior paint sustains over time. You can do this yourself, or have it detailed at a car wash, or take it to your local service center in Hartford. After the wash, be sure to apply a safe polish to your model to help it look new, and repel dirt and debris.
Choose Your Luxury Vehicle at Acura of Avon
West Hartford drivers love the appeal of a luxury model, and opting for a Acura at Acura of Avon is the right way to go. When you want to learn more about the luxury Acura models, contact Acura of Avon or pay us a visit near Manchester to keep your vehicle in top shape. You can even learn how to enter an Acura radio code, the right fuel for your Acura, who makes Acura models, or read more about dashboard warning lights.

Saturday, September 23, 2023 is National Seat Check Saturday, started by The National Highway Safety Administration (NHTSA). The observance promotes child safety and increases awareness about seat check protocols in child safety seats when traveling. Correctly installed car seats can reduce the risk of fatal injury in a car crash by 71% for infants, and…

Are you planning on upgrading to an all-electric SUV like other eco-conscious Hartford drivers? Then you'll want to hold out for the 2024 Acura ZDX. Set to arrive in early 2024, the highly-anticipated 2024 Acura ZDX is taking Precision Crafted Performance™ to the next level. Explore highlights below with the team at Acura of Avon. 2024…

Lorensen Auto Group announces they are the exclusive automotive sponsor of NBC Connecticut's Clear The Shelters campaign during the month of August 2023. Clear The Shelters, NBCUniversal Local's nationwide pet adoption and donation campaign has helped more than 860,000 pets find new homes since 2015. WVIT, along with other NBC and Telemundo owned and affiliated…