Where Can You Find the Best Pizza in Avon?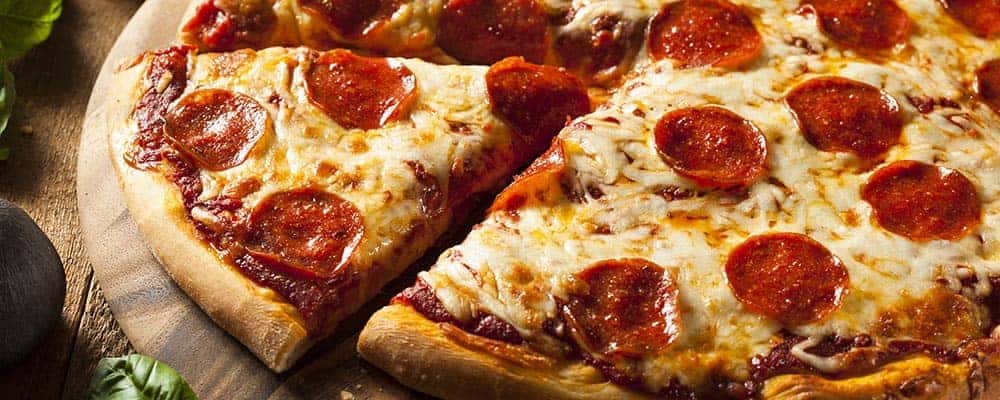 Hungry? Check out these pizza places that are so good, even the drive from Hartford will be well worth it. We believe you shouldn't drive hungry so stop by one of these places and enjoy some quality pizza.
Hot Heaven Pizza
From fresh salads to chicken wings, Hot Heaven Pizza delivers great food in a family-friendly atmosphere. Enjoy one of the best pizzas around at a great price, today!
Location: 33 E Main St, Avon, CT 06001-3837
Contact: 1 (860) 470-0257
Little City Pizza
For more of a romantic feel, come to Little City Pizza. Whether you go with a classic cheese pizza or customize it to your liking, you won't be disappointed. The perfect place for your next date night.
Location: 152 Simsbury Rd, Avon, CT 06001-3837
Contact: 1 (860) 658-4001
Da Capo
Looking for an Italian restaurant everyone can enjoy? Da Capo provides gluten free options as well as vegetarian friendly meals for everyone in your family. Have a seat at a large booth inside or enjoy the weather at a table on the deck! Either way, have a seat and their enjoy some great pizza.
Location: 5 E Main St, Avon, CT 06001-3842
Contact: 1 (860) 677-5599
Pizzeria DaVinci
At Pizzeria DaVinci, you get the freshest ingredients for the freshest pizza. Flatbreads are also available if pizza isn't what you're hungry for.
Location: 427 W Avon Rd, Avon, CT 06001-2520
Contact: 1 (860) 675-8888
Hit The Pizza Shop In Style With Acura of Avon!
Quality vehicles and friendly service are just a few reason why you should buy from us. Not only can we help you get a car that's right for you but we can offer you insight to the surrounding areas like fun facts about Canton, Hartford recommendations, or things to do around Hartford! Contact us today for more information!