When To Schedule An Oil Change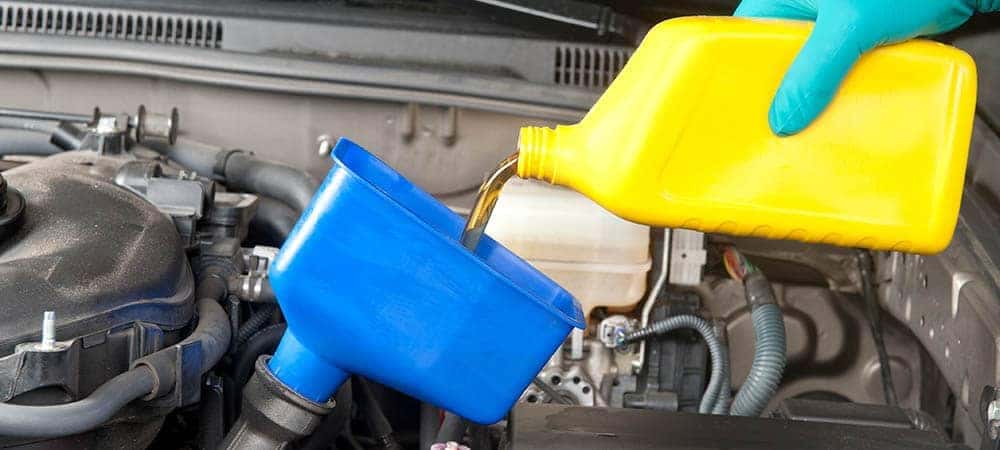 For years, the general rule for oil changes was to be sure to get an oil change every three months or 3,000 miles. However with recent and continuing advancements in automotive engineering and technology, most manufacturers recommend changing oil every 5,000 miles.
Of course, every vehicle is different and manufactured with unique performance specs and performance parts, so referencing your owner's manual will give you the most accurate oil change intervals based on make and model. When you're ready to schedule oil change service, contact the helpful team at the Acura of Avon service center.
What Makes Oil Changes So Important?
Oil helps the intricate parts of your engine run smoothly, cutting down on friction between all the moving parts. Over time, this lubricant can run low or get dirty, making it less efficient. Waiting too long between oil changes can cause unnecessary engine heating, poor driving performance, and a decrease in fuel efficiency, but most important, it can cause additional wear and tear.
How Do I Change My Oil?
To check and change your own oil, you must:
Find the right kind of oil for your vehicle
Collect tools for the job
Drain oil from the drain plug
Tighten the drain plug
Change the oil filter
Add the proper amount of new oil
Measure the oil level
Schedule Your Oil Change in Canton
If you don't have the tools or time to change your own oil, Canton drivers can easily schedule an appointment at Acura of Avon. Take care of this crucial maintenance and keep your car running smoothly for years to come. Be sure to also check out our winter driving tips to stay safe in the cold and snow, or how to rotate tires!
---
Recent News From Acura of Avon
It's been over two decades since a new Acura Integra has graced the streets of Hartford, but now it's back and better than ever! The 2023 Acura Integra is here, and ready to show you just what a sports sedan can be. You're probably wondering what the Acura Integra price will be, and the crew…

Now more than ever Hartford drivers are placing a high priority on fuel economy. From switching to electric vehicles to downsizing from SUVs to sedans, we're all looking for ways to cut our fuel consumption. One way to do so is by driving a 2022 Acura TLX. With a top fuel economy rating of 31…

There are four packages for Hartford drivers to choose from the Acura Integra. The interior is designed with 12-way power adjustability and memory function seats, along with a leather-wrapped steering wheel and ambient cabin lighting. Each bit and piece of the Acura Integra is designed for versatility and functionality from the 9-inch full color touchscreen…