When To Get Car Maintenance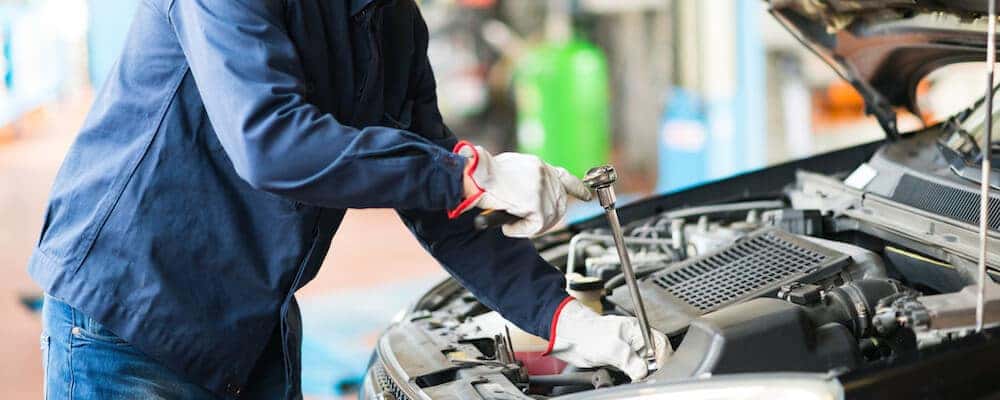 No matter whether you see a warning light on your Acura model's dashboard or it's about time to have the oil changed, the service center at Acura of Avon can be of service. And while you should stick to the maintenance schedule in your specific model's owners manual, we can give you a brief overview of the general maintenance schedule for an Acura as well as the services you can expect to have done.
General Maintenance Schedule
Having your Acura checked at our Acura of Avon service center means you'll be putting your vehicle's care in the best highly-trained Acura mechanic hands. There are three main mileage marks you'll want to pay attention to as these are when you'll want to bring your vehicle in for maintenance. Again, double check with your model's owners manual for specific ranges and services, like when to bring your vehicle in for an oil change.
Maintenance After 7,500 Miles
This service stop is regularly a checkup. While there may be nothing wrong with your Acura, it's good to have your fluids topped-off and tires checked. Just to keep your vehicle running smoothly, these services are provided:
Oil change
Vehicle diagnostics test
Top off fluids
Maintenance After 15,000 Miles
At this point, it's recommended that you have your vehicle's oil changed and tires rotated again. on top of those, your vehicle also requires:
Cabin air filter change
Parking brake adjustment
Brake fluid replacement
Suspension, exhaust, and cooling system check
Maintenance After 30,000 Miles
At 30,000 miles, your vehicle will need all of the above services as well as added diagnostics tests and a spark plug check and replacement if needed. It's important to keep up with this service as it can be damaging to your vehicle is left unchecked.
Find Affordable Car Maintenance in Canton
In order to get the best performance out of your Acura, you should be keeping up with maintenance. Be sure to keep up with the schedule and bring your model into Acura of Avon when it's time for a checkup. Also be sure to prepare your vehicle for the coming winter months or learn how to rotate tires. Contact us today to schedule an appointment.