Get to Know the 2017 Acura NSX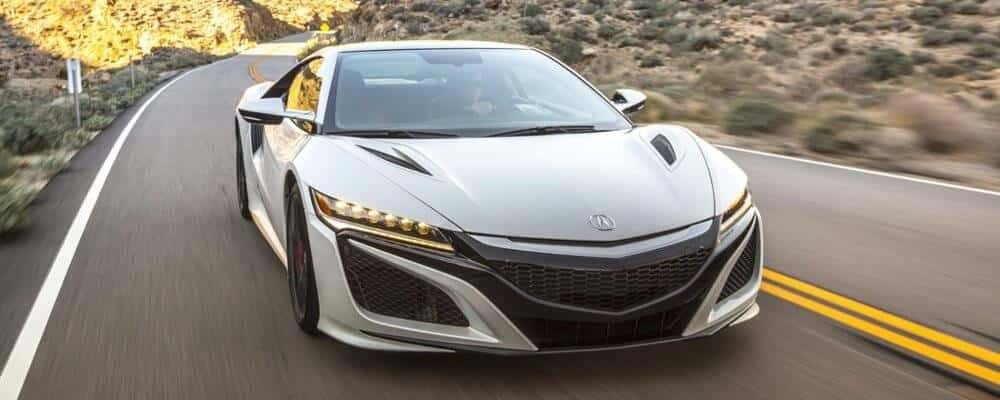 Would you like the next new car you drive to turn heads everywhere it goes while offering thrills throughout every mile you drive? If the answer is an enthusiastic yes, then it's time to get to know the 2017 Acura NSX. This is truly the kind of sports car that stands apart from all the other cars on the road, and the latest version is available now at Acura of Avon. Make your way from Hartford to further explore the powerhouse performance and luxe features of the NSX.
Next-Generation Powertrain
Do you think a hybrid car must be boring to drive? The 2017 Acura NSX runs on a turbocharged 3.5L V6 engine that puts out 500 hp and 406 lb-ft of torque. And if those ratings are not enough for you, the engine is enhanced with hybrid components that raise total output to 573 hp and 476 lb-ft of torque. With that kind of muscle at your disposal, you can rocket from 0-60 mph in just 3.0 seconds.
Jaw-Dropping Looks
Picture a premium sports car in your mind and you already have a good idea of what the 2017 NSX looks like. It has a low stance, a bold profile, an incredibly sculpted body, and more accents and design cues than you can count. This car may be designed with the driver in mind, but everyone who sees it on the streets of West Hartford will be bound to be just as impressed.
High-Tech Features
If you want it, the 2017 Acura NSX delivers it. This car comes standard with high-tech features like LED headlights, keyless entry and ignition, dual-zone climate controls, and a seven-inch touchscreen with smartphone app integration. You have the option to add navigation, parking sensors, a nine-speaker stereo, and a lot more. No matter how you build it, this car races off of the cutting edge.
Experience the 2017 Acura NSX At Acura of Avon
Words do not do this model justice. Visit Acura of Avon to view our NSX inventory. If you are blown away, we offer financing to more drivers – you can even apply from the comfort of your own home! To ask questions or schedule a test drive, contact us today. You don't want to wait too long and miss out on this truly exceptional vehicle.